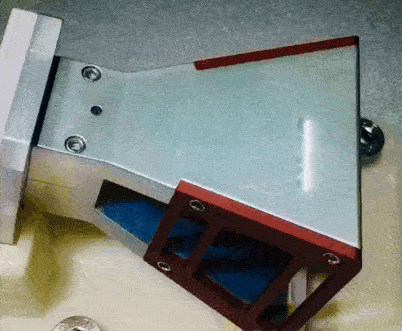 Laser marking
Thanks to the new laser marking machine we are able to shorten delivery times.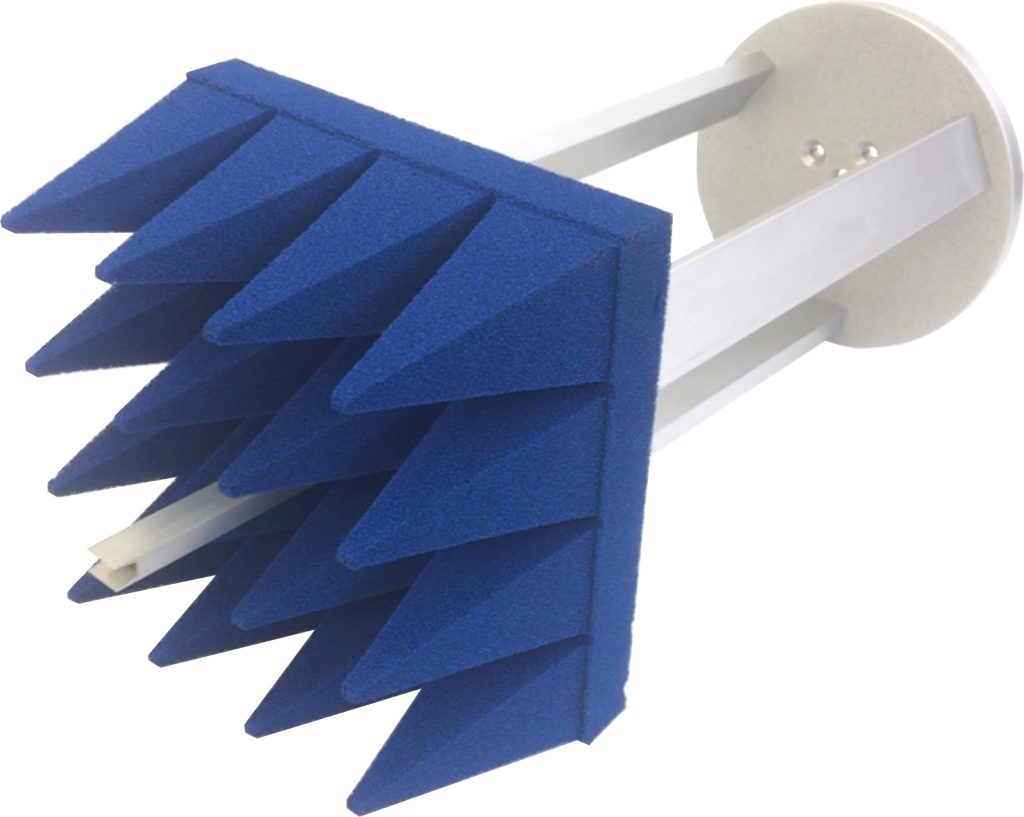 New Open-Ended Waveguide
Open-ended rectangular waveguides are commonly used as near-field probes. The radiation characteristics of OEWG can be well predicted by analytical formuůas that facilitate a simplified probe pattern correction. OEWG is equipped with an integrated coaxial connector, absorber shield, and mechanical interface with a standardized mounting flange. The OEWG1831AA operates on frequencies from 17.7 GHz up to 31 GHz.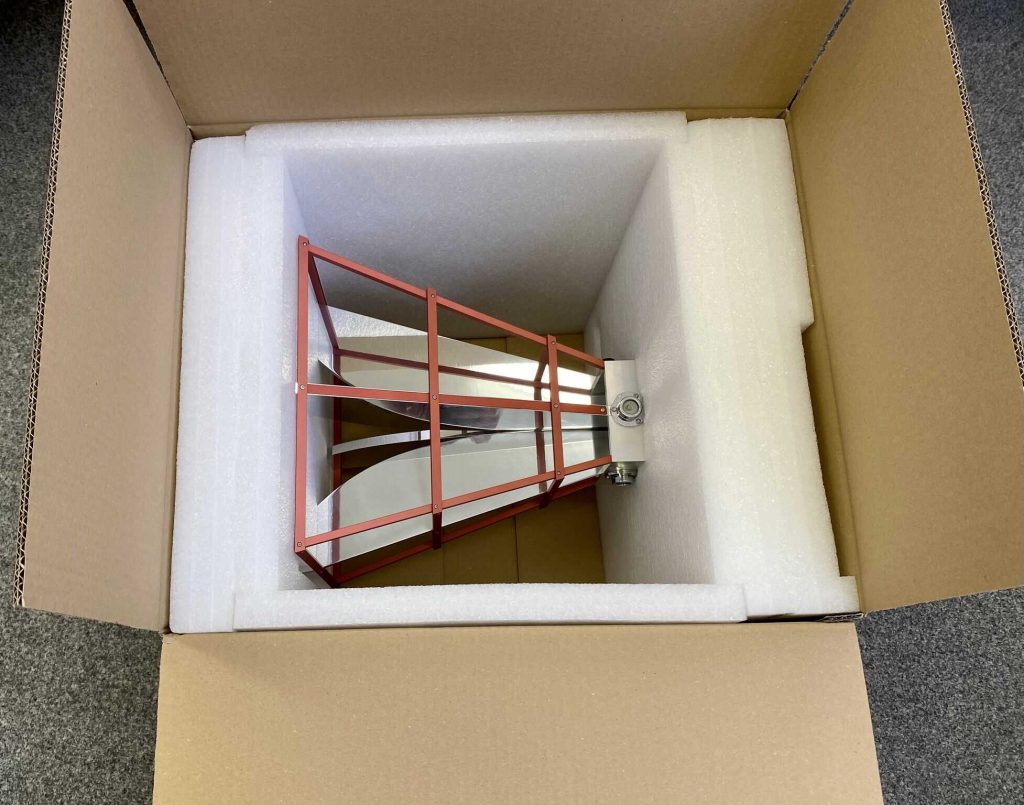 No more packaging chips
New safe transport of QRH400 and DRH370 antennas. Now we have complete confidence that the antenna will arrive in good condition. Once you receive the package, you can store the antenna on the foam and not worry about damage.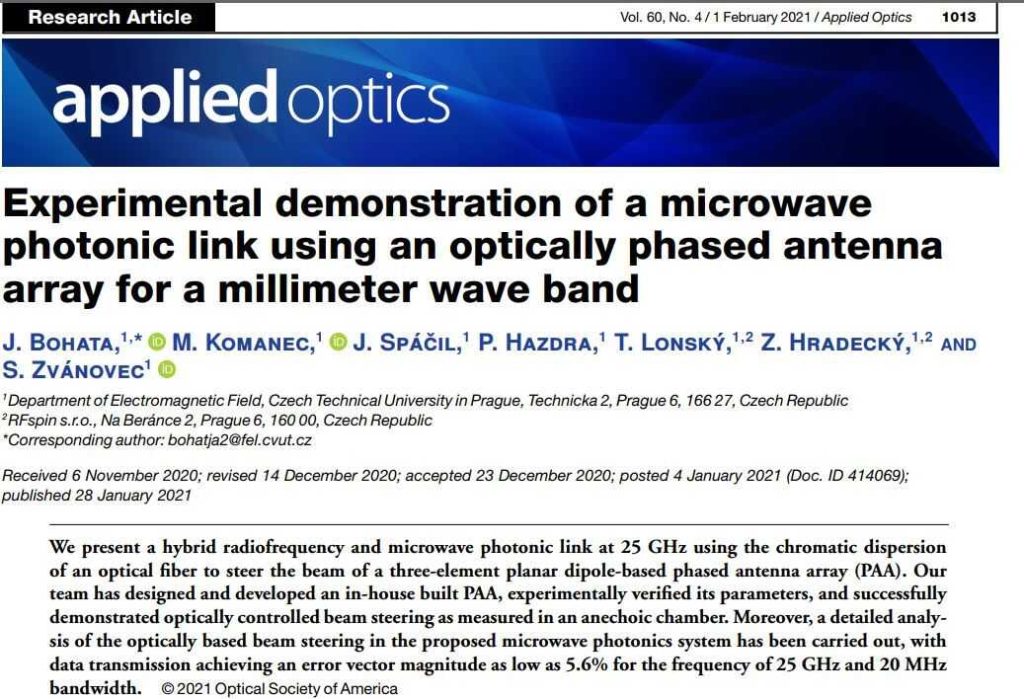 New publication in Applied Optics
We are not only sellers and manufacturers, we are SCIENTISTS. Our team, together with Czech Technical University published an article name: Experimental demonstration of a microwave photonic link using an optically phased antenna array for a millimeter-wave band.
Wooden Antenna Stand
This EMC antenna tripod PAS2022 is suitable for DRH and QRH broadband antennas. It is easy to transport and disassemble and goes up to 177 cm. RF SPIN also offers an optional meta-free ball head.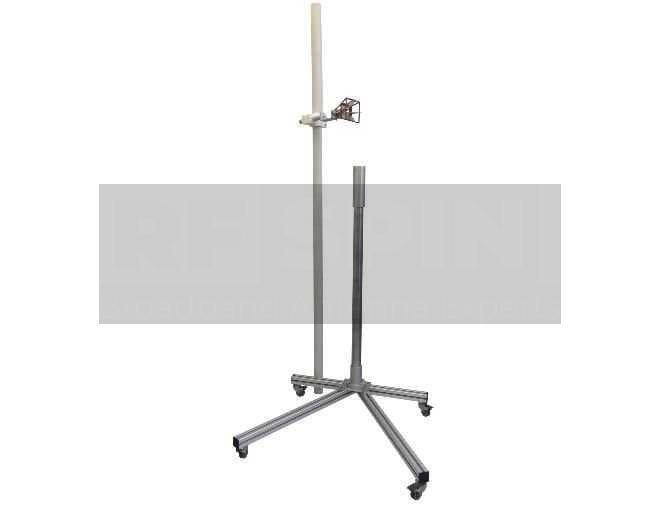 3 Meter Antenna Stand
Measurement up to 3-meter height? No problem with our mobile antenna stand PAS02-3 for antennas DRH, QRH and Log-periodic broadband antennas.