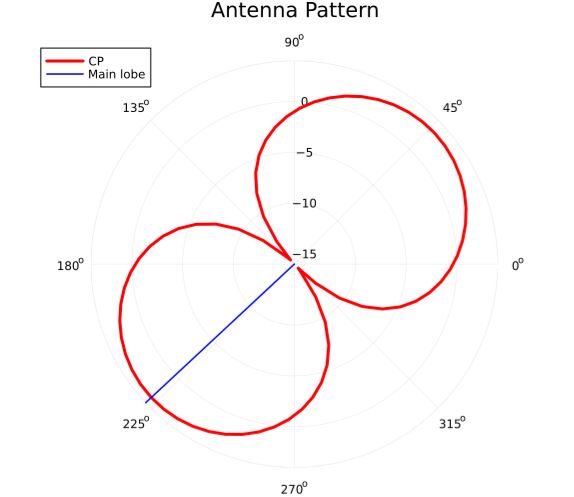 AntennaPattern.jl – A Julia Package for Antenna Pattern Analysis
AntennaPattern.jl is an open-source package that brings the power of Julia's speed and flexibility to antenna design and analysis. Whether you are an RF engineer, a researcher, or simply someone fascinated by antennas, this package is designed to help you easily calculate, visualize, and analyze antenna radiation patterns.
Download it right now! https://github.com/RFspin/AntennaPattern.jl
🌟 **Key Features:**
📈 Fast and Accurate Calculations: Exploits Julia's computational efficiency for high-speed calculations.
📊 Interactive Visualization: Generate 2D and 3D radiation patterns to study various antenna characteristics.
📚 Extensive Documentation: Easy-to-follow guides and examples that help you get started in no time.
🌐 Cross-platform: Seamlessly integrate with other Julia packages and external libraries.
🚀 **Why AntennaPattern.jl?**
For anyone who has dealt with antenna design, the struggles of pattern analysis are all too real. From the cumbersome data manipulation process to the challenge of visual representation, the conventional methods have their limits. AntennaPattern.jl is a step towards a more streamlined, efficient, and effective analysis process.
👉 **Get Started Now**
To dive in, visit the GitHub repository for installation guidelines, documentation, and examples: [AntennaPattern.jl on GitHub](https://github.com/RFspin/AntennaPattern.jl)
🤝 **Contributions Welcome**
AntennaPattern.jl is an open-source initiative, and we welcome contributions from the community to make this package even better!
💡 Have questions or suggestions? Feel free to reach out or raise an issue on the GitHub repository