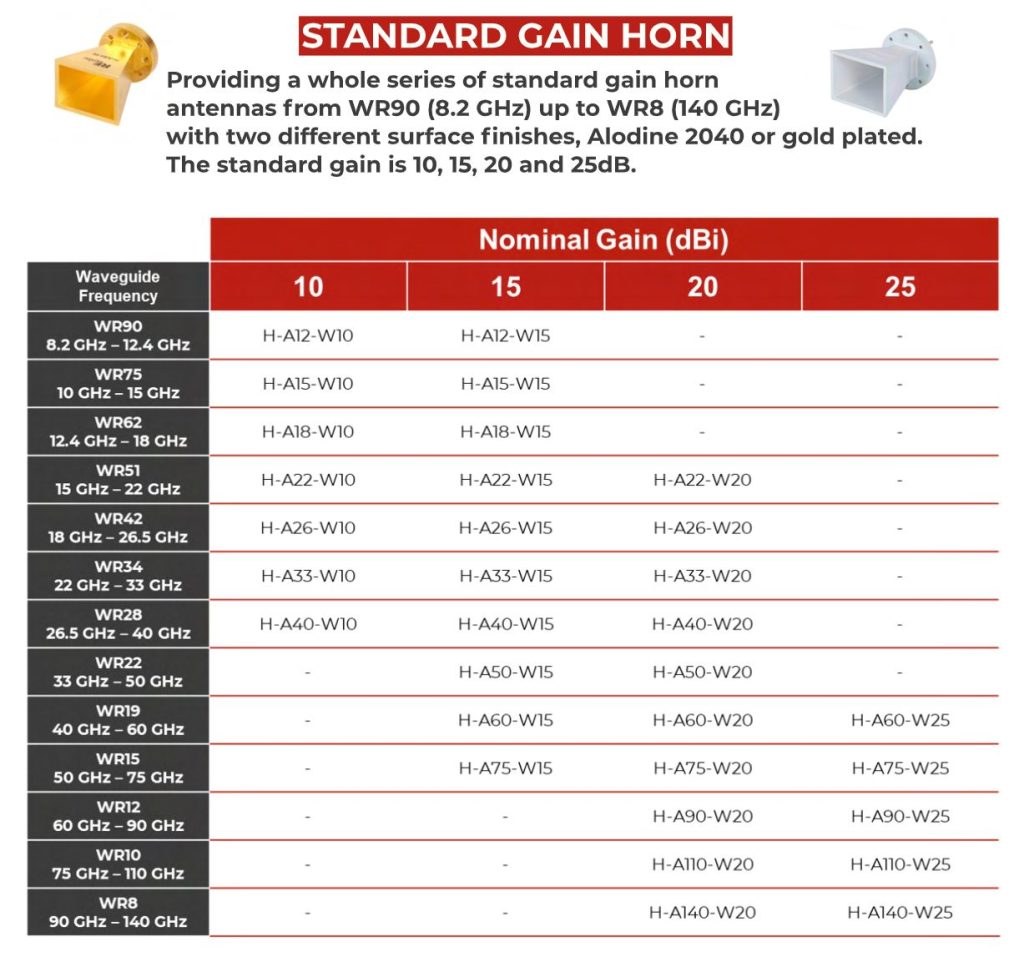 Whole spectrum of standard gain horns
Proud to introduce complete series of gain horns available now with two surface finishes covering frequencies from 8.2 GHz (WR90) up to 140 GHz (WR8). Click READ MORE for an overview table or visit directly the antenna section here.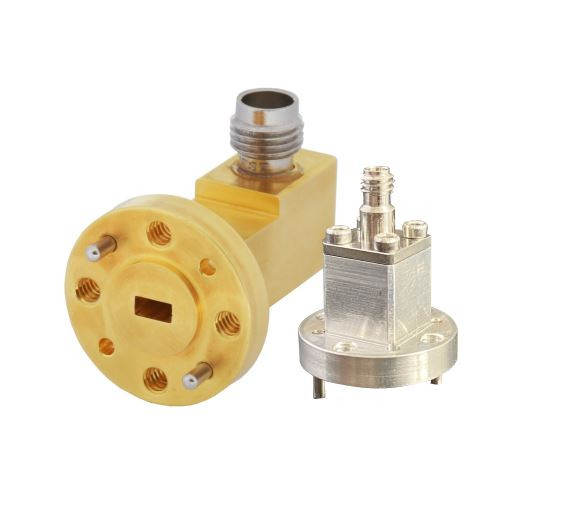 Waveguide to coax adapters
The RF SPIN portfolio is growing very fast. Now about the transitions of the waveguide to the coax. We offer a complete range of these transitions from 8 GHz (WR90) to 110 GHz (WR10). You will find two options available: end-launch or 90 deg connector. Just click READ MORE for the overview table, or go directly to the products page.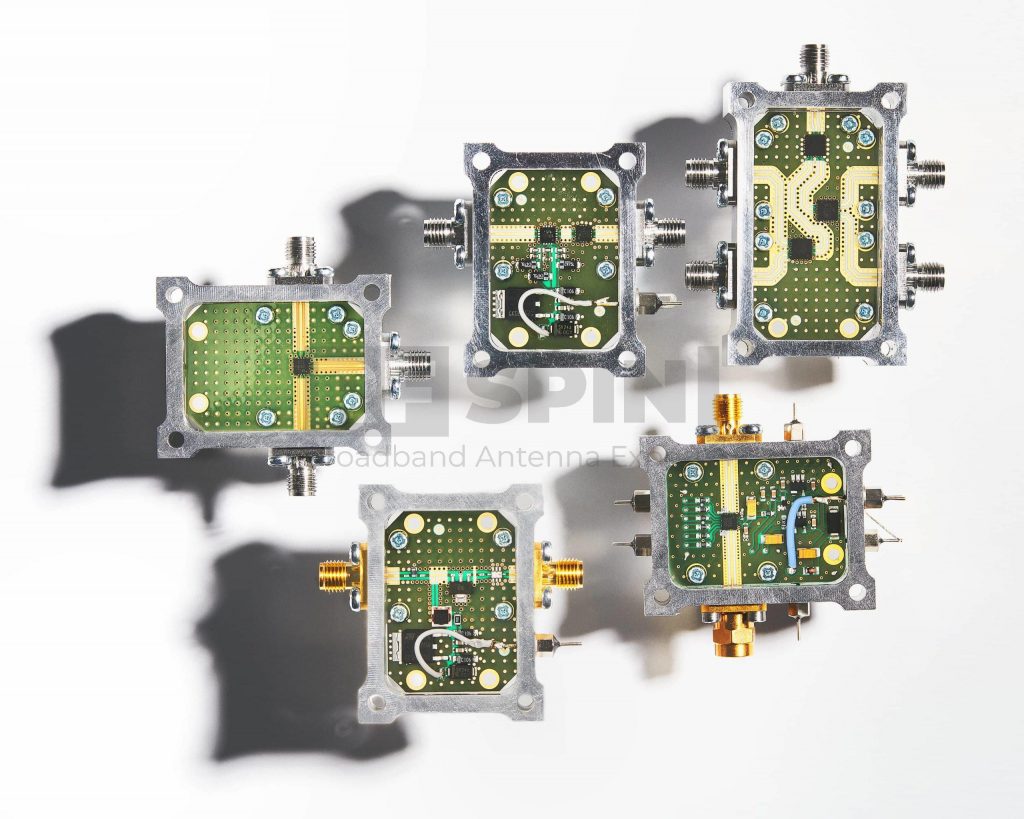 USX – substrate testing box
RF SPIN has invented a new USX – Universal Substrate Box, which will be appreciated especially by PCB designers. The box is available in two sizes for 4 or 6 connectors including all accessories.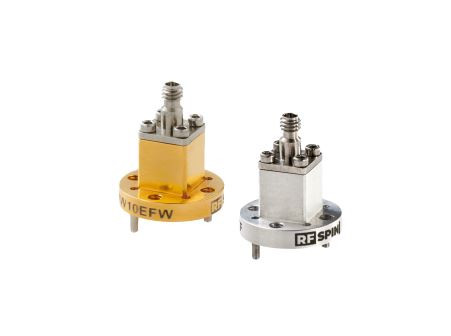 Waveguide to Coax Adapter with 1.00mm connector
AWC15EF1 is a brand new waveguide to coax adapter with 1.00mm connector and WR15, WR12, or WR10 waveguide with standard flange UG-385/U working on frequencies 50 GHz – 110 GHz based on selected waveguide.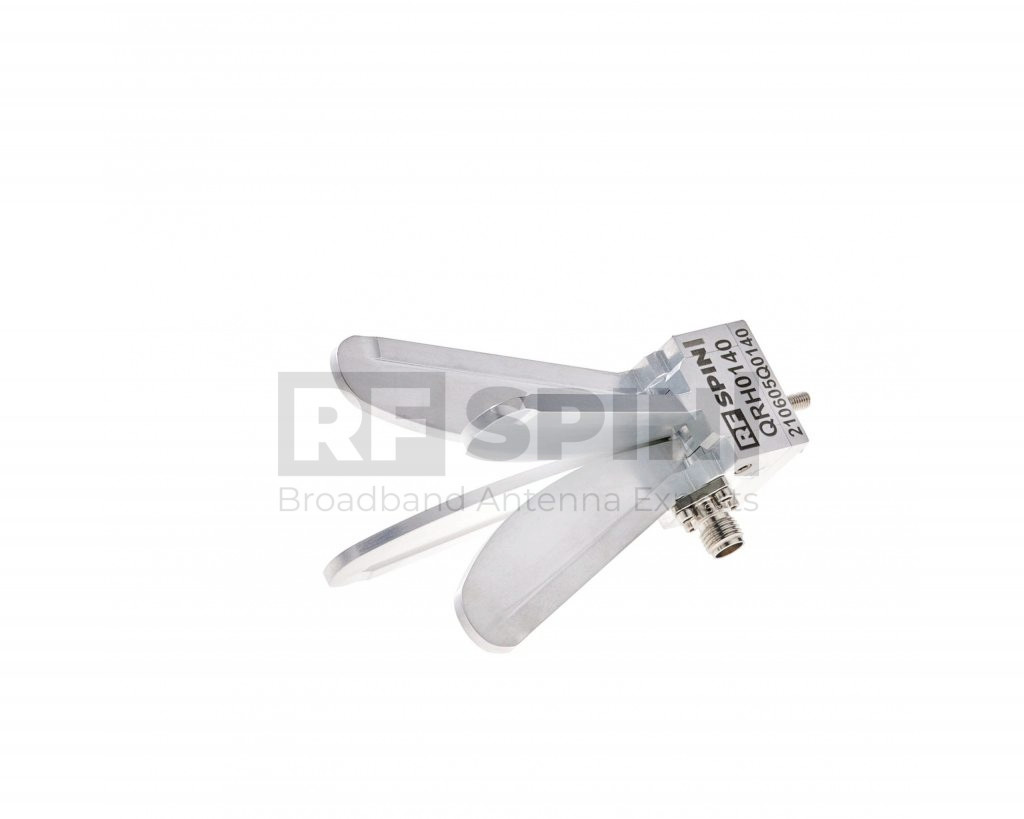 New antenna QRH0140
Quad Ridged Horn antenna QRH0140 (1 GHz – 40 GHz) provides flat stable gain for a low cost, low weight, and small size. Everything packed in a wooden box with calibration data included on our Antenna Portal.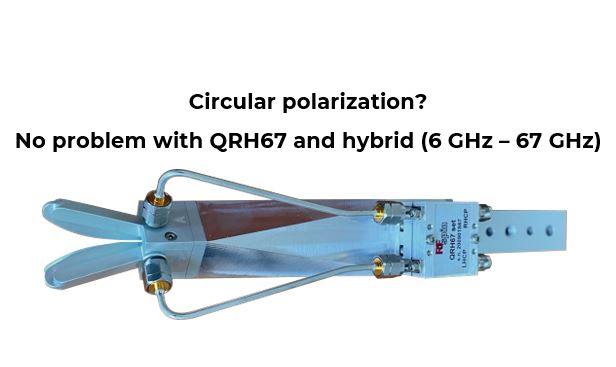 Circular polarization with QRH67
A 90deg hybrid coupler can be added to all Quad Ridged Horn antennas (QRH) and make perfect circular polarization – LHCP or RHCP. RF SPIN offers a complete customized solution including the hybrid mount and cables.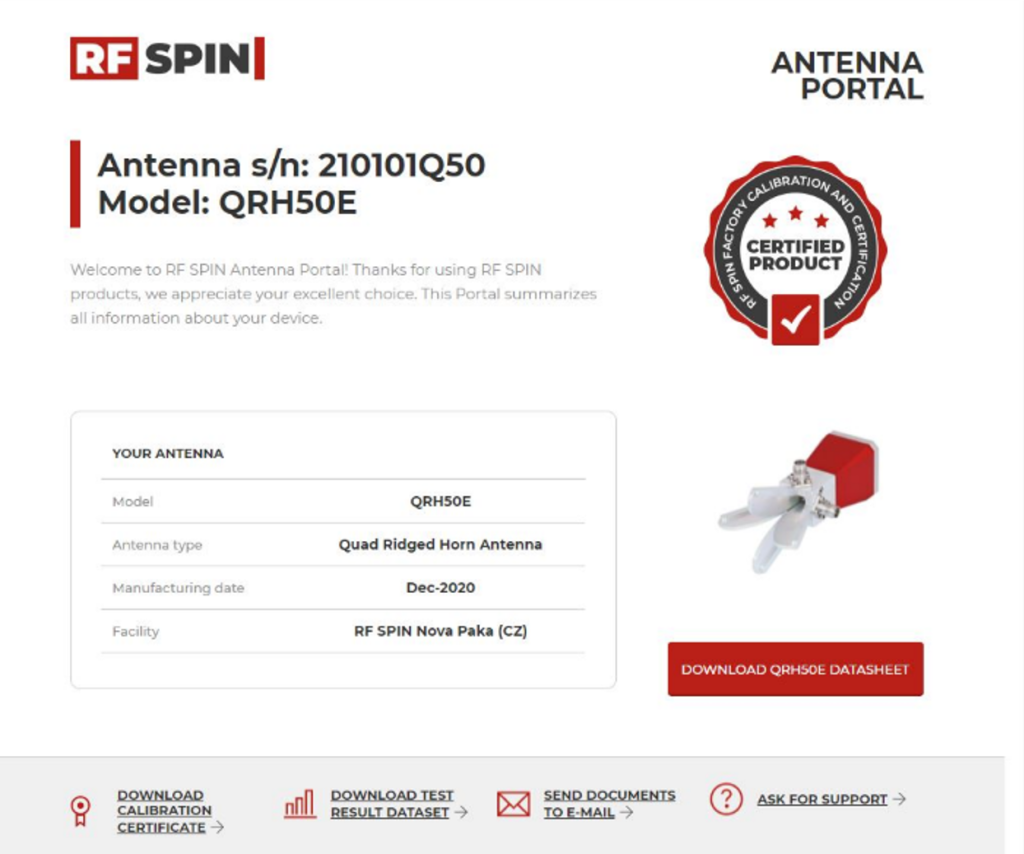 Antenna Portal is now available
On the new antenna portal, you can download calibration data for your equipment, request support, download datasheets, and more, all for free. Just scan the QR code on your new antenna to see the benefits.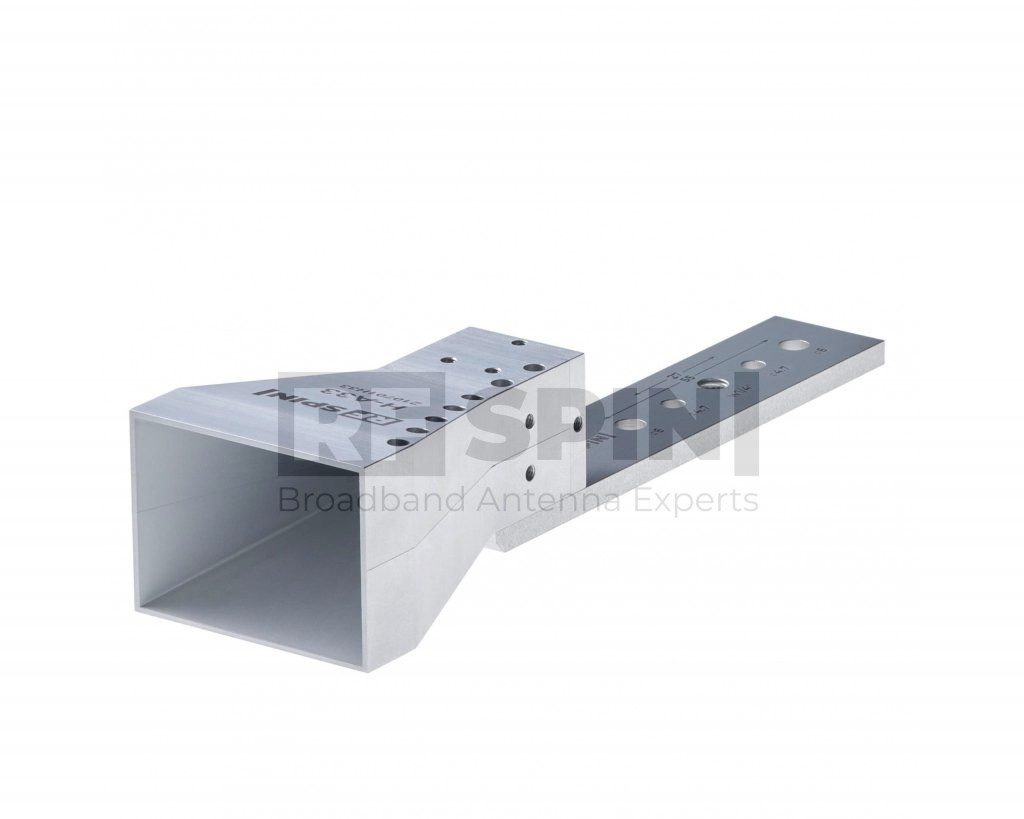 Introducing the new H-A33 antenna for testing 5G technologies
As part of our ongoing efforts to provide cutting-edge tools for the development, testing and implementation of advanced 5G networks, we are launching a pyramidal horn antenna with a frequency range of 22 GHz to 33 GHz. For more information and technical documents, please visit the H-A33 product page.