As broadband antenna experts, our focus is always on top quality. The continual progress and improvement is a necessity for us.
RF SPIN is not at all hesitant to make custom designs. If you want to order just a small improvement of our standard product, design a new holder, or even create and manufacture a new antenna, nothing is a problem for us. Our engineers have the best education and skills, and the design center uses the professional software CST Microwave Studio to design the antennas based on your requirements.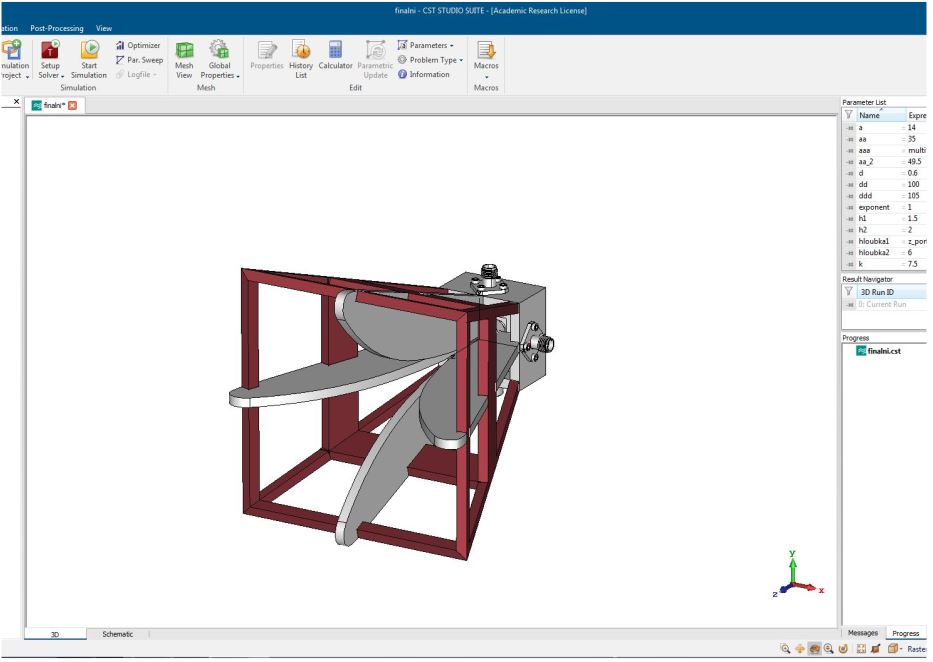 Even though you can find most products from RF SPIN as broadband ridged horn antennas, we can do almost any variations of types and structures. From PCB to Log-Periodic antennas. From custom-made cables to amplifiers and hybrid couplers.
You can find some of our work on this page. A special antenna holder for DRH370 was designed and manufactured. The client had only a limited space to mount the antenna so after a discussion, RF SPIN designed a holder that is under the antenna and still enables  rotation of the antenna in the same way as our standard holder. As a plus, the antenna can be mounted from both sides.
Very interesting was also the attachment of DRH818 that can be rotated by 45 degrees. Thanks to our own prototyping and manufacturing center, this holder was quickly made and sent with the antenna.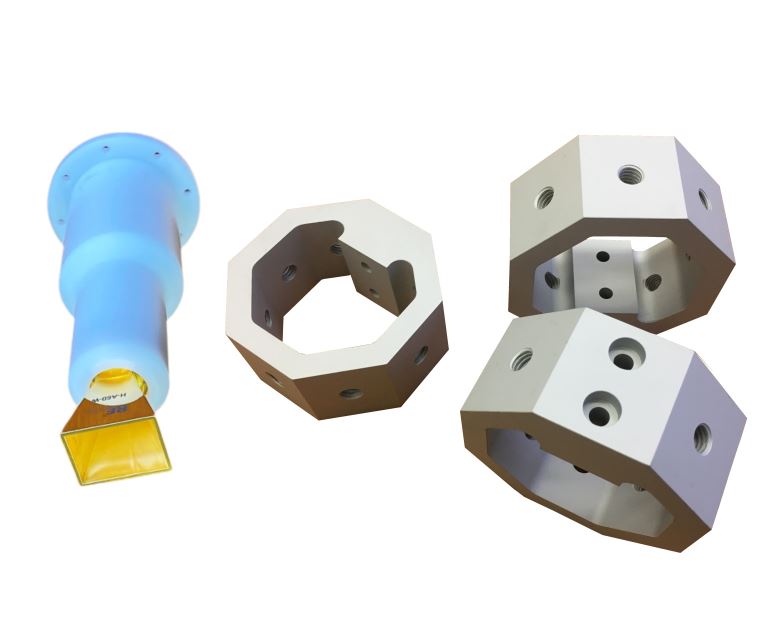 RF SPIN can also ensure many supplemental materials such as the high-quality absorbers  we made for antenna DRH110 attached on EMC wooden tripod, and OEWG1831AA , the open-ended rectangular waveguide commonly used as near-field probes in planar near-field and cylindrical near-field antenna measurements.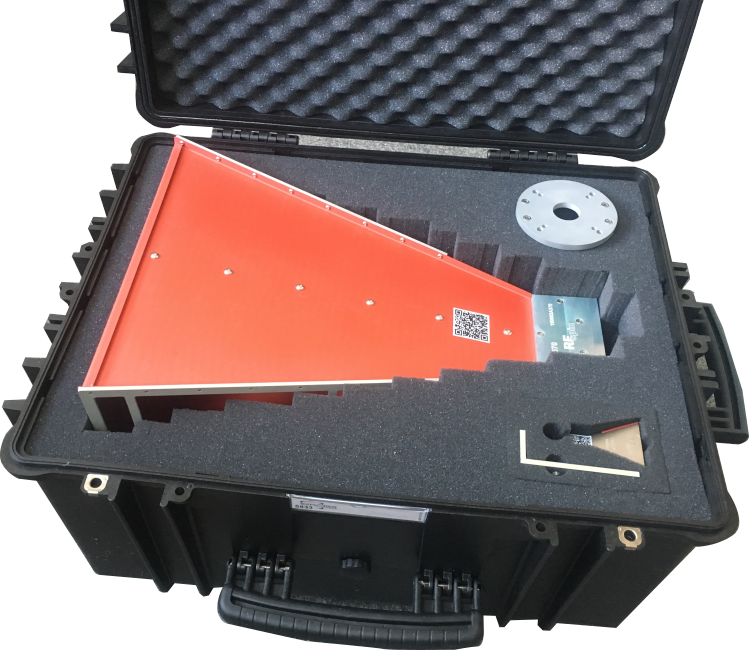 A special case for DRH370 (370 MHz – 6 GHz) along with DRH40 (4 GHz – 40 GHz) was sent to our customer. He is often on the road and in the field, so carrying the antenna safely was his main priority. This water-resistant trolley case with a telescopic handle, safe lock/unlock system and self-oiling wheels is perfect for this application. The antenna and other equipment will be protected under any circumstances!